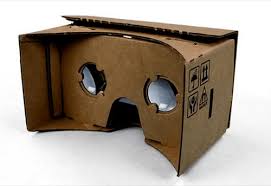 We have expanded the features for SightSpace Pro, the mobile app that turns Apple and Android smartphones and tablets into a powerful machine that blends virtual designs with the real world. If you are not familiar with SightSpace, it works seamlessly with the most popular modeling and design file formats including Autodesk© .DWG and .DXF, Trimble© SketchUp (.SKP), Collada (.DAE), .DGN, .KMZ, .KML, and more to visualize 3D designs in Augmented and Virtual Reality.  When combined with Google© Cardboard, SightSpace yields an easy, affordable, and immersive Virtual Reality experience. Download the update now and see what's new!
Our latest version has added the following features in Augmented Reality (AR):
Camera swap between front and back camera
Full-screen mode (also available in Viewer Mode)
Hide/View the D-Pad used for navigation
Features for use with Google Cardboard Virtual Reality (VR):
improved VR mode navigation including pinch-zoom, orbit, pan
button clicking to advance to next saved bookmark views (only on Cardboard 2.0)
add a background image in VR
Download the update now and see what's new!
If you would like more information about SightSpace Pro, contact us!